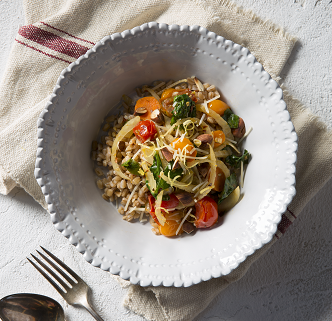 What is all the talk about Farro and why has it taken the US by storm?
Farro is a type of wheat often referred to as an "ancient grain,".   I consider it one of the true healing foods.
Farro originated in the Fertile Crescent, (also known as the cradle of civilization) Western Asia, the Nile Valley and Nile Delta . Many cultures across the world have been eating Farro for centuries. According to Maria Speck, author of Ancient Grains for Modern Meals:  Mediterranean Whole Grain Recipes for to Barley, Farro, Kamut, Polenta, Wheat Berries & More , Americans' mounting interest in farro got ignited by our passion for Italian food"
A Nutritional All Star
From a nutritional standpoint, farro is an all-star grain that outperforms brown rice and whole-grain pasta. Farro contains about 100 calories, packs a 3+ grams of protein and 3.5 grams of fiber into a single serving. One cannot help but be impressed by the incredible number of vitamins and minerals, including calcium, iron, magnesium, niacin, and zinc. Farro is delicious and quite filling. I l cook up a big batch all at once, and then add it to dishes throughout the week for a quick and easy protein rich go to.
Now that you've gotten the skinny, add this recipe to your arsenal of powerful healing foods courtesy of Jame Burnett, Rd and Delicious Living  Get the recipe right here http://bit.ly/2wag8b4 

Carol / My Sage Gourmet
The Bottom Line
Love and Respect for your body- it is the only one you have in this life. Support your body by putting into it fuel and medicine in the form of good clean food.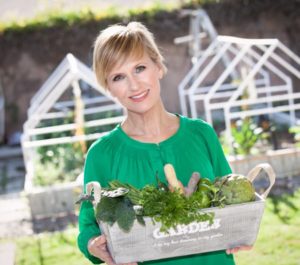 Set up your Kitchen Coaching session Today:
Want to learn more? Drop me a line or give me a call. I am happy to meet with you to discuss your best solutions.
DISCLAIMER–The views and opinions expressed here are based solely on personal experience, research and my interactions other professionals in the field of health and wellness. This article is not a diagnose, or medically based advise. Your experiences and sentiments may differ from my own. If you are suffering from any serious medical condition, you should consult your doctor or naturopath for a diagnosis.
Special thanks to our sources:
Recipe by Jane Burnett, RD | Photo by Jennifer Olson | Delicious Living  | http://bit.ly/2wag8b4 to
Laura B Weiss for NPR/http://n.pr/2wqcAwS
Fertile Crescent – Wikipedia http://bit.ly/2fjdW6L
https://www.mysagegourmet.com/wp-content/uploads/2017/09/Italian-Herbed-Farro-Bowls_2.png
499
332
Carol Takakura
https://www.mysagegourmet.com/wp-content/uploads/2015/10/logo.png
Carol Takakura
2017-09-14 15:20:32
2017-09-14 15:20:32
What is all the talk about Farro